The Public Services Department, which is made up of 4 separate divisions, is responsible for numerous functions that can dramatically impact the health, safety, and welfare of community residents and businesses.
The Street Division oversees the maintenance and improvements to more than 80 miles of roads and over 42.7 miles of alleys. This includes monitoring for potentially hazardous conditions that can occur when traffic signs and signals are missing or not operational. During the winter months, the division works numerous overtime shifts to ensure roads and alleys are properly cleared and maintained for the safety of those living and traveling in the community. Street crews begin with roads that are most frequently traveled before moving to secondary or subdivision roads.
Through the water and sewer treatment plants, the Water and Sewer Division employees oversee the daily operations of the facilities that provide safe and quality water to more than 4,500 customers. Together, both divisions maintain more than 73 miles of water lines and 56 miles of sewer lines.
To report concerns regarding water mains, sewer problems, street maintenance, traffic signs, or other related activities, please do not hesitate to contact Public Services at (618) 251-3122.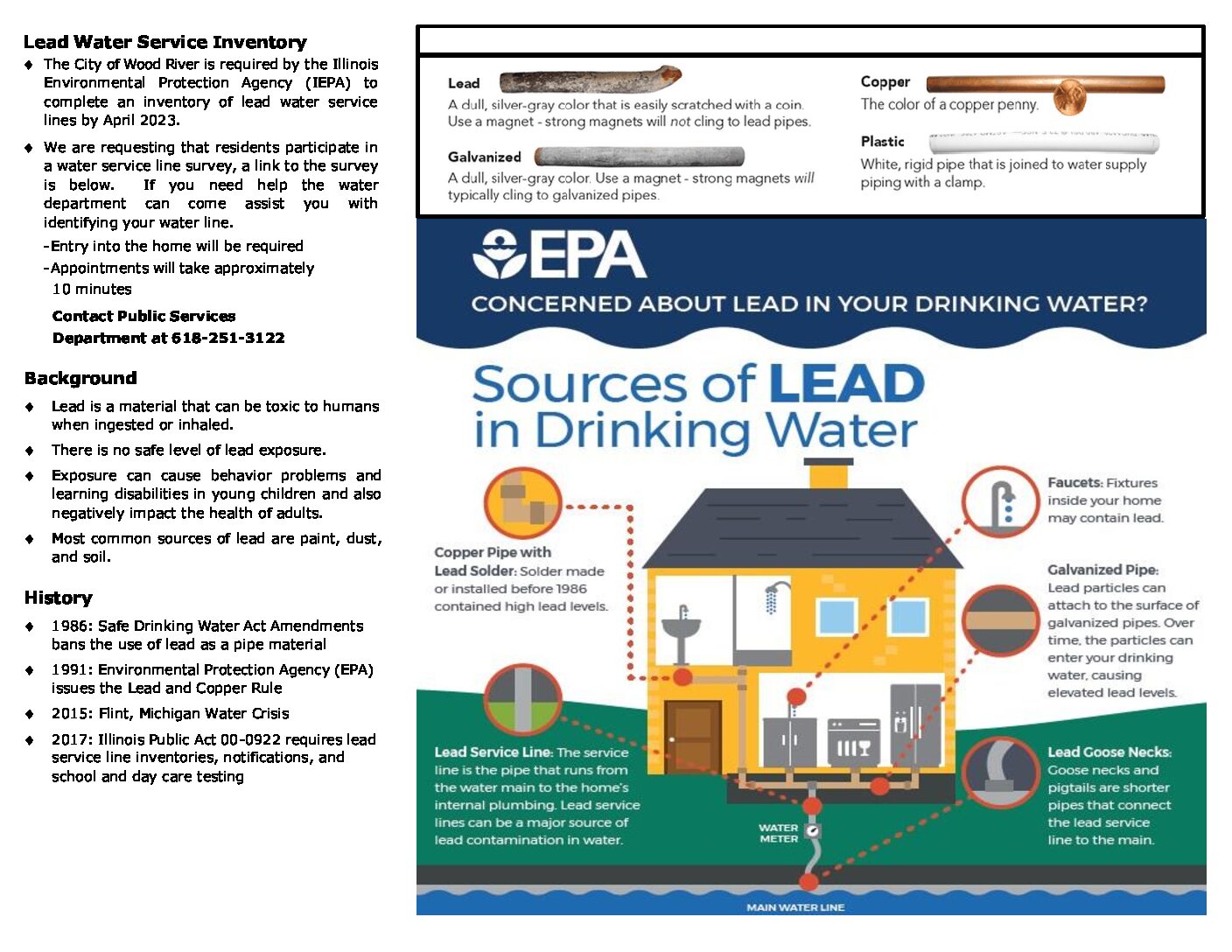 CSO Updates
Annual Storm Water Report
Annual Drinking Water Report
Sewer Water Rates Comparison
STEVE PALEN
DIRECTOR OF PUBLIC SERVICES
Related Pages
CITY HALL
MONDAY-FRIDAY
8:00 AM-5:00 PM
CLOSED MAJOR HOLIDAYS