Wood River Police Department
For Emergencies, Dial 911
The Police Department is located at 550 Madison Ave.
To report a non-emergency or complaint, phone (618) 251-3114.
The Wood River Police Department consists of (18) Sworn Officers, (9) Dispatchers, (1) Records Clerk, (1) Cadet, and (1) Administrative Assistant to the Chief of Police.
Mission Statement
The mission of the Wood River Police Department is to prevent crime and disorder. To provide the highest quality of police services to the people of the City of Wood River, by promoting a safe environment through police and citizen interactions, with an emphasis on integrity, fairness, professionalism, and excellence.
Expired and Old Prescription Medicine Drop-Off Location
The Wood River Police Department has been awarded a grant from CVS Pharmacy to combat drug abuse by installing a drug collection unit. The new unit will provide residents with a safe and environmentally responsible way to dispose of unwanted or expired medication, including controlled substances. The unit is located at 550 Madison Ave inside the Wood River Police Department lobby. Drop-offs can be made at any time, 7 days a week. Drugs can be dropped off with no questions asked. Learn more about the CVS Pharmacy Medication Disposal for Safer Communities.
Internet Purchase Exchange Location
With online purchases through social media becoming more prevalent, the Police Department would like to offer a safe place for these exchanges to take place. With the recent trend of crime that has been linked to online purchases, the Police Department understands that consumers are not comfortable giving out their home addresses or other personal information.
The Wood River Police Department encourages residents to utilize the lobby or parking lot for online exchanges as both locations are video recorded. If you have any questions regarding this matter please contact the WRPD 911 center at (618) 251-3114.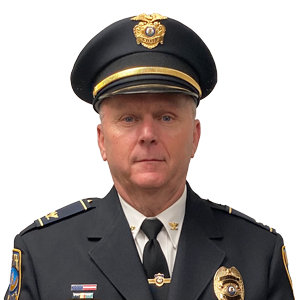 Brad Wells
Police Chief
CITY HALL
MONDAY-FRIDAY
8:00 AM-5:00 PM
CLOSED MAJOR HOLIDAYS