Wood River Fire Department
The Fire Department provides fire protection for the community with 9 full-time firemen and approximately 15 paid-on-call (POC) volunteers. The department exceeds area standards for training with 100% of the fire personnel being state certified to the Firefighter II level. The Department continuously trains under a variety of fire scenarios and emergency situations so that they are prepared to protect all residential, commercial, and industrial property.
Because of the water system, equipment, and other requirements, the City has achieved an ISO rating of 4. This rating is another benefit to business owners and residents because it can potentially provide lower insurance rates than those in a community with a higher ISO rating.
The Department not only protects the community by fighting fires but also tries to educate residents and especially children on how to prevent fires. Throughout the year, the Department visits local schools to teach fire prevention and safety. Demonstrations, such as the smokehouse, provide children a valuable hands-on experience on what to do in an emergency.
Prevention and education programs are not limited to children but are also provided to local businesses. The Department can provide valuable CPR, First Aid, and fire extinguisher training to employees so they can react in emergency situations where every second counts. Businesses can also request a free business inspection so that potential dangers can be identified and possibly prevented.
The Department has numerous educational, service, and fundraising programs throughout the year. For more information, please contact the Fire Department at (618) 259-0984.
The firehouse is located at 501 E. Edwardsville Road.
To report a fire call 911.
Requests for a smoke detector or home fire inspection may be secured by dialing (618) 259-0984. The station is manned 24 hours a day.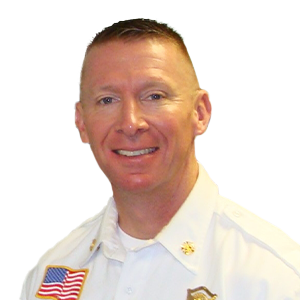 Wade Stahlhut
Fire Chief
Related Pages
CITY HALL
MONDAY-FRIDAY
8:00 AM-5:00 PM
CLOSED MAJOR HOLIDAYS